The recording of Prophecy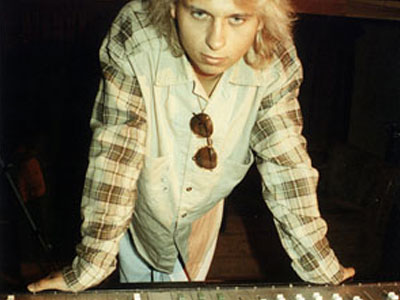 Many Thanks to everyone who gave their I into the making of this CD.
Lead Vocals: Ren
Guitars: Ronnie Peers, James Van Engelen, Simon Patterson
Bass: Roger McLachlan, Andy parsons, Carl Lundgren
Drums: Adam Calaitzis
Keybords: Ren, Adam Calaitzis, Michael French
Piano: Jonathan Wade
Saxophone: Ben Northey
Backing Vocals: Kaye Shakan, Steve Romig, Emma Calaghan, Steve Wade, Steve Chavez, James Van Engelen.
Programming: Ren, Adam Calaitzis, Michael French

Engineers: Stewart Day, Adam Calaitzis, Melita Jagic, Adam Quaiffe
Mixed by: Stewart Day
Mastered By: Don Bartley at Studios 301

Produced by: Ren
Production Conspirators: Adam Calaitzis, Andy Parsons, Stewart Day, Melita Jagic, Steve Chavez.

All tracks except 'Fallen in Love' published by Ren Music Publishing.
Cover Photography: Rostislav Simek, Jason Freeman.